New Dolphin Park Development commences 4th January
2 Jan 2018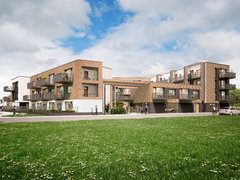 The construction of the 'New Dolphin Park' senior citizens complex will commence on Thursday 4th January. The new housing units are being developed by Fold Ireland and constructed by MDY Construction; they will replace the existing flats in Dolphin Park.
The construction phase will take 54 weeks.
The building contractor will be using the existing road infrastructure in Dolphin House to access the site.